Skip to main content
Come inside the barns and see first-hand how the chicken you purchase for your family is raised and processed.
Jenny owns and operates a family poultry and irrigated grain farm with her two sons, Chris and Ryan. Their farm feeds 30,000 people each year.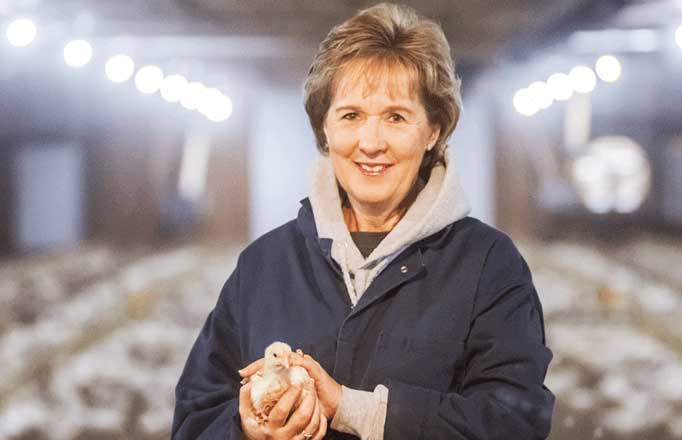 Facts & Resources
Get access to FAQs, videos and downloadable assets about American chicken production.
Chicken is one of the best natural sources of protein. Beyond its nutritional benefits, shoppers across the nation love its affordability and versatility.