What is "spaghetti meat"?
"Spaghetti meat" describes a meat quality issue stemming from a muscle abnormality in a small percentage of chicken meat. Spaghetti meat is characterized by loss of integrity of muscle fibers resulting in a fraying or spaghetti-like appearance in chicken meat.  It usually occurs as focal points in the chicken fillet, rather than a generalized presence. Spaghetti meat does not create any health or food safety concerns.
What causes "spaghetti meat"?
It is unknown at this time. This is a relatively "new" chicken meat quality condition.
Is "
spaghetti

 meat" caused by bigger, faster-growing chickens?

Spaghetti meat can be observed in a small percentage of modern broiler chickens (meat chickens), but the relationship with fast growth is not clear. For example, spaghetti meat can be observed in smaller birds within the flock, which would indicate that it does not always affect the fastest growing birds.
Is "spaghetti meat" safe to eat?
Yes, spaghetti meat is safe to eat. It does not create any health or food safety concerns. Spaghetti meat is a meat quality issue.  There can be lower protein content and greater moisture content associated with spaghetti meat. Furthermore, there is no evidence to support that the eating quality is negatively impacted.
How common or prevalent is "spaghetti meat"?  Does it typically make its way to the grocery store or restaurant?
The incidence of spaghetti meat is less than 5-7% and that will vary. Spaghetti meat may make its way to the grocery store, but may not be noticeable to the consumer. However, in severe forms that are associated with woody breast are usually sorted out during processing.
Is "spaghetti meat" similar to "woody breast"? Are they related muscle abnormalities?
"Spaghetti meat" is a muscle abnormality and it may potentially be an early stage of development of woody breast, or other myopathies. However, woody breast and spaghetti meat have differing characteristics. Spaghetti meat is essentially separation of muscle fiber bundles (loss of integrity) while woody breast is hardening of the muscle. Spaghetti meat is commonly observed in fillets on the lower end of woody breast severity. In severe woody breast conditions, focal points of spaghetti meat can also be observed. In cases of spaghetti meat with woody breast, the muscle fibers can also have a slightly hardened or firm texture.
How are chicken producers responding to "spaghetti meat"?
If spaghetti meat is visible during chicken processing and inspection, then it will be sorted out and the meat will be downgraded. Spaghetti meat is sometimes hard to see if the surface of the fillet is not damaged because spaghetti meat is usually observed in the interior of the meat. It is possible that more instances of spaghetti meat can be identified with increased meat fillet handling.
Learn more about how your chicken is inspected by visiting www.chickeninspectionfacts.com.
Dr. Christine Alvarado and Dr. Casey Owens are moms and poultry scientists.
Dr. Christine Alvarado earned her B.S. in Biomedical Science ('93) and MS and Ph.D. (2001) in Food Science from Texas A&M University. She has been on faculty at Virginia Tech, Texas Tech and is now an Associate Professor in the Department of Poultry Science at Texas A&M University. Dr. Alvarado's applied national and international research program primarily focuses on improving meat quality and process efficiency for poultry processors and determining functionality of non-meat ingredients used in further processed poultry. Dr. Alvarado also conducts research in food safety with an emphasis on working with processors to evaluate current and new innovative antimicrobial applications for efficacy and cost effectiveness.
Dr. Alvarado is a Novus International Teaching award recipient and currently teaches graduate and undergraduate courses in poultry processing, poultry further processing, an undergraduate capstone poultry science systems course, and a graduate seminar. Dr Alvarado has 5 children, loves to teach students to be agricultural advocates, and loves to help empower students to be better leaders in society.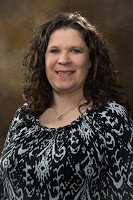 Dr. Casey Owens received her B.S. degree in Poultry Science and her M.S. and Ph.D. degrees in Food Science and Technology from Texas A&M University in 1994, 1996, and 1999, respectively.  She has been on faculty in the Department of Poultry Science at the University of Arkansas since 2000, and currently holds the Novus International Professorship of Poultry Science.  Her research has a strong emphasis on evaluating production and processing factors affecting poultry meat quality including tenderness, water holding capacity, color and sensory attributes.  Her recent research has focused on quality of meat from broilers in big bird market programs including muscle myopathies such as white striping and woody breast, and issues with meat texture.  She has received the National Chicken Council Broiler Research Award based on this research.  Dr. Owens also teaches Egg and Meat Technology and Value Added Muscle Foods at the undergraduate and graduate levels for students along with industry workshops such as Poultry 101.