Cancer: Does eating chicken cause or increase the risk of cancer?
Does eating chicken cause or increase the risk of cancer?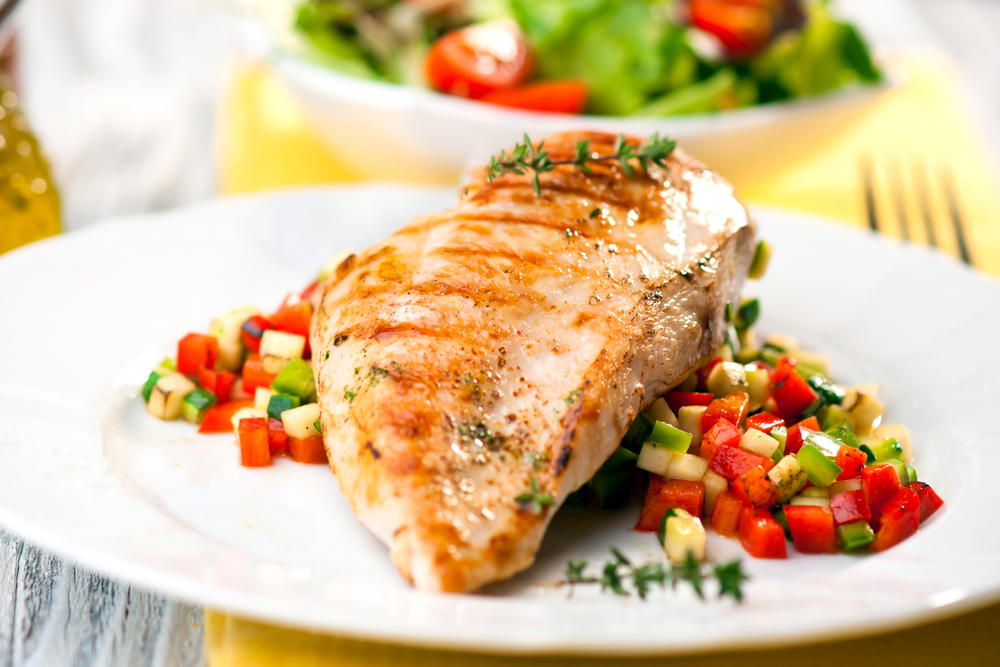 The totality of research on eating poultry, including chicken, suggests there is no link between eating poultry and cancer risk. The totality of research also suggests that as you eat more poultry, your risk of cancer goes down (i.e. poultry is moderately protective).
In fact, many studies have found no or a moderately protective link between consuming poultry and risk or progression of various types of cancers – including but not limited to colorectal, prostate, esophageal, breast, blood (e.g. leukemia), gastric, non-Hodgkin's lymphoma and multiple myeloma among others.
I read a recent study published by researchers from Oxford University that linked eating chicken to a higher risk of cancers. Is this a credible study?
This study was a single abstract presented at a scientific conference and should be considered exploratory work until more details on the research are made publicly available. This study has also not yet gone through the peer-review process, which is used to assess the quality, validity and credibility of a paper before it is published in a scientific journal. Peer review is important and benefits everyone from researchers to healthcare providers to consumers because it helps to ensure that journals publish robust science that can be used reliably by those making decisions.
While this study did claim to find a positive association of poultry intake with prostate cancer, non-Hodgkin's lymphoma and malignant melanoma, the study authors acknowledge their findings require further investigation. The observed results could be due to external factors — like certain lifestyle choices, including alcohol consumption — that may not have been accounted for during the analysis. Therefore, we have no way of knowing what factors were responsible for these results. Until full details on the study are released and the research is published in a peer-reviewed scientific journal, there would be no way to determine this because it is not included in the study abstract.
Additionally, by design, this particular study cannot reliably explain a mechanism for the observed results and poultry. Because this was a single, standalone study, it is important to interpret findings in context of the total body of evidence, and previous studies on poultry and risk of these cancers. Interestingly, the findings from all previous research and larger body of evidence on this topic – an important factor to keep in mind when evaluating and applying the results.
Should I stop eating chicken when I see studies, either new or old, that show a link between chicken and a higher risk of cancer?
Often, studies that make news headlines are single, standalone studies, and headlines are often misleading, confusing or missing key details needed to paint a full picture of the findings. Therefore, it is important to always see if new findings hold up to the collective body of evidence on a topic and assess if the study design and quality that made headlines is something that is credible and can be repeated by other scientists. In the case of poultry and risk of cancer, new findings may not be nearly strong enough to guide people towards removing poultry (e.g. chicken) from their diet, despite what headlines may claim. Resources are available to help give you a greater understanding of the scientific process and enable you to critically evaluate the scientific literature the next time a study headline suggests "chicken causes cancer."
In actuality, there may be more negative outcomes on health as a result of removing chicken from the diet because of a misleading headline as chicken can add to the overall quality of your eating pattern throughout the life and health span (e.g. pregnancy, infancy, adolescence, older age), supply shortfall vitamins and minerals under consumed by most Americans, contribute accessible, affordable protein to a weight control program, aid in muscle and bone health and fit into dietary patterns that promote heart health and the management of blood sugar.
Department of Health and Human Services and U.S. Department of Agriculture. 2015 – 2020 Dietary Guidelines for Americans. 8th Edition. https://health.gov/dietaryguidelines/2015/guidelines/. December 2015. Accessed September 13, 2019.
Marangoni F, Corsello G, Cricelli C, et al. Role of poultry meat in a balanced diet aimed at maintaining health and wellbeing: An Italian consensus document. Food Nutr Res. 2015;59:27606.
Sollid, K. Evaluating Scientific Evidence. International Food Information Council. https://foodinsight.org/evaluating-scientific-evidence. December 7, 2013. Accessed September 13, 2019.