During National Nutrition Month & Beyond – Chicken Hits the Spot!
March 2022 marks the 49th year of National Nutrition Month, which was founded by the Academy of Nutrition and Dietetics in 1973.  For over 4 decades, the annual campaign's mission has promoted the importance of making informed food choices and developing sound eating and physical activity habits. It's the perfect opportunity to talk all about the many wonderful benefits of choosing chicken!
The nutritional benefits of chicken are for everyone!
As America's favorite protein, chicken is a nutritious option for eaters of all ages.  In fact, it provides all 9 essential amino acids. It also delivers vital, under-consumed nutrients, including Magnesium, Potassium, Vitamins A/D/E, Iron, Calcium (all provided at various amounts by one 3.5 oz. serving of boneless, skinless chicken breast).  For those focused on managing their weight and blood sugar, chicken is an excellent low-calorie and low-fat source of protein, and provides important nutrients to help build muscle and strengthen bones.  And, chicken can be part of a variety of diets currently on trend, including, Mediterranean, Weight Watchers, Keto, Paleo, Whole30, flexitarian and more!
Baby on board? Choose chicken.
Eating chicken also helps meet daily recommendations of choline, particularly important during pregnancy. You might be surprised to learn ninety-two percent of pregnant women fail to meet the recommended intake of choline, an essential nutrient needed to maintain optimal health, particularly during pregnancy as choline is involved in neuronal and brain development in the fetus. In fact, one serving of roasted, skinless chicken breast provides nearly 20% of the recommended daily amount of choline needed by a pregnant woman.
Chicken – the feel good protein.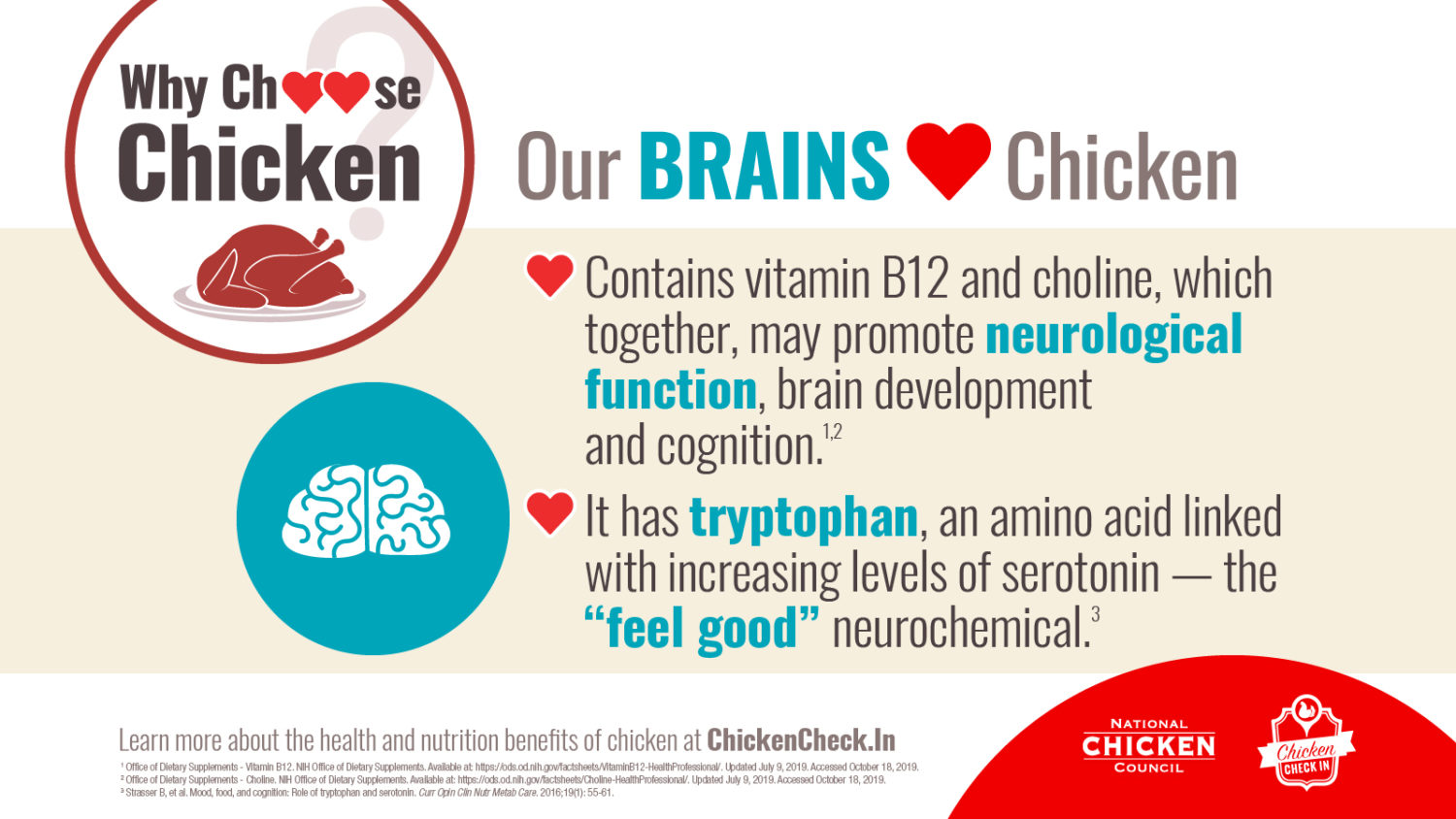 Chicken is also high in an amino acid known as tryptophan. Once eaten, tryptophan is responsible for directly increasing levels of the "feel-good chemical" serotonin – which is a neurotransmitter in your brain that is associated with regulating mood.
There are so many more reasons to choose chicken!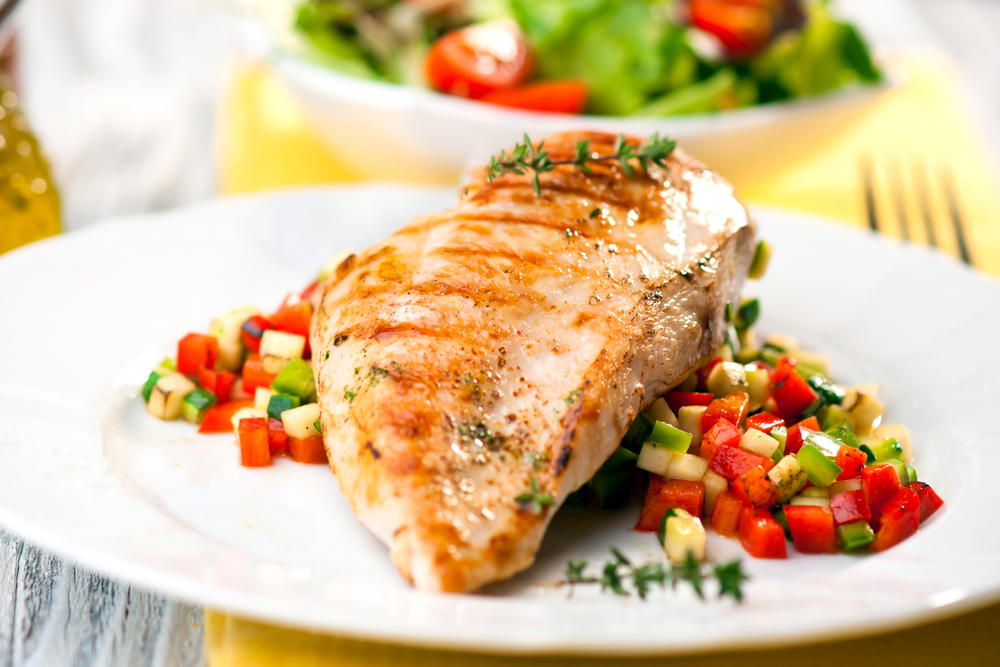 Last, but not least, chicken is readily available, affordable and versatile – from the stove top to the crockpot, prepared simply or lavishly, chicken is an excellent part of a nutritional meal!
Don't forget! You should always practice proper food safety when handling chicken to avoid foodborne illness. Do not wash raw chicken before cooking and always cook chicken to at least a 165°F internal temperature as measured with a food thermometer.