Check In With Chicken During National Diabetes Month
Diabetes is a group of diseases that results in people having too much sugar in their blood. There are three main types of diabetes, type 1, type 2 and gestational. Prediabetes is when blood sugar levels are high but not high enough to be diagnosed as diabetes. Managing and treating high blood sugar is important over the long-term to prevent any damage to the body, organs or tissues.
According to the U.S. Centers for Disease Control and Prevention, some 34.2 million people have diabetes (10.5% of the U.S. population) and 34.5% of the adults in the U.S. have prediabetes. No matter how you slice it, National Diabetes Month is a chance for millions to share what life with prediabetes or diabetes is like and bring awareness to this disease.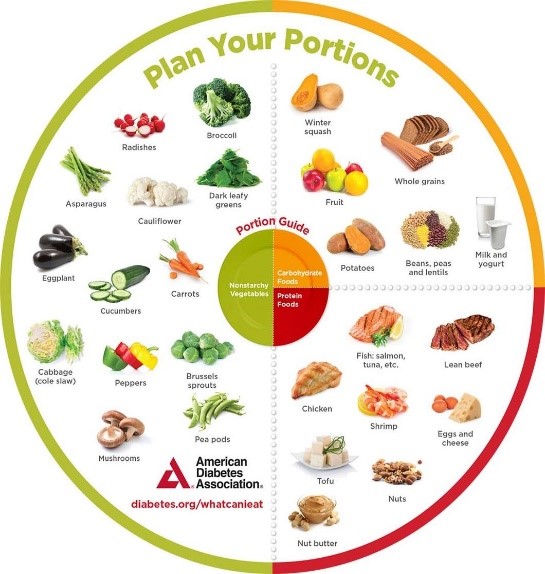 For people diagnosed with prediabetes or diabetes, or for those who want to prevent or delay the onset of type 2 diabetes, maintaining a healthy lifestyle, which includes making good nutrition decisions and choosing a healthy eating pattern, can go a long way.
That said, according to a report from the American Diabetes Association (ADA), there is no one "magic" diet for diabetes. From Mediterranean to flexitarian to low carbohydrate eating patterns, it's all about mixing up food choices to keep things tasty and exciting. Trying new foods can also help find the right balance of flavors that works for the long-term.
So, in trying to bring awareness to diabetes prevention and management for National Diabetes Month, what does all this mean and how does chicken fit in?
This National Diabetes Month, think of chicken as an affordable, convenient, family-friendly and versatile "blank slate" for culinary exploration that makes sure eating is enjoyable, delicious and flavor-packed.
When it comes to building healthy meals that help with blood sugar management, the ADA supports making lean protein foods fill a quarter of the plate (e.g. chicken).
Check out these sample plates for breakfast, lunch, dinner and snack inspiration from the ADA (HINT: we love the Lemon Chicken with Rosemary and Garlic for an easy weeknight meal).
For even more mouthwatering recipes, the ADA has nearly 300 easy and delicious possibilities that feature chicken as part of their Diabetes Food Hub, which can be filtered by different cuisines or meal types. We challenge you to find a healthy and tasty substitution for your favorite food!
Don't be afraid to check in with chicken and try something new this National Diabetes Month!